Ballinger wins; Miles falls; Blizzards idle
Ballinger Bearcats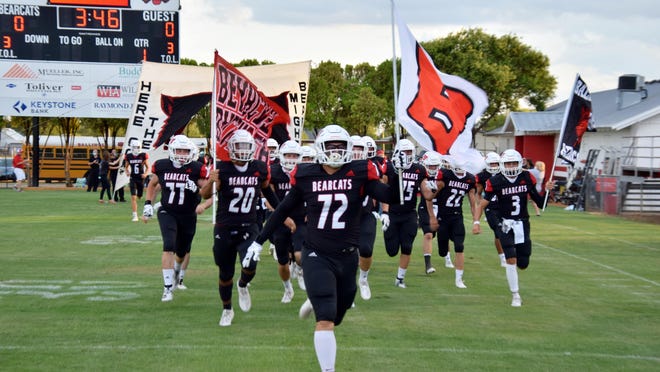 The Ballinger Bearcats traveled to Sonora where they defeated the Broncos, 42-0 on Friday. With the win, Ballinger brings home the district championship with a perfect 5-0 district record. Bangs, who Ballinger beat a week ago, defeated the Brady Bulldogs 76-23, finishes in 2nd place in the district.
This is the first time since 2008 that Ballinger has won the district title outright. The last time the Bearcats had a double digit winning season was in 1994.
Ballinger will play Odessa's Compass Academy in the opening round of the playoffs. Compass Academy only won a single game this season. It was a district game against Anthony, which they won 31-16. This is only the academy's third year of playing varsity football.
Miles Bulldogs
Miles hosted their rival, the Christoval Cougars, on Friday, losing the season finale, 56-6. Miles' only points came on a 1st quarter run after the Bulldogs put together a solid drive. After that, it was all Christoval, who finished 9-1 on the season and a perfect 5-0 in district play. The loss dropped Miles record to 1-4 in district, 3-7 overall.
Winters Blizzards
Winters was scheduled to travel to Coleman to face off against the Bluecats. Instead, Coleman forfeited the game when they canceled their season due to COVID-19. With the forfeit from Coleman, Winters finishes 3-2 in district play and and 4-6 overall. This Friday they will play the Anson Tigers who were 6-3 on the season and 3-1 in their district.