Two deputies killed in Concho County shootout overnight
Bill Hancock (BHancock@Gannett.com)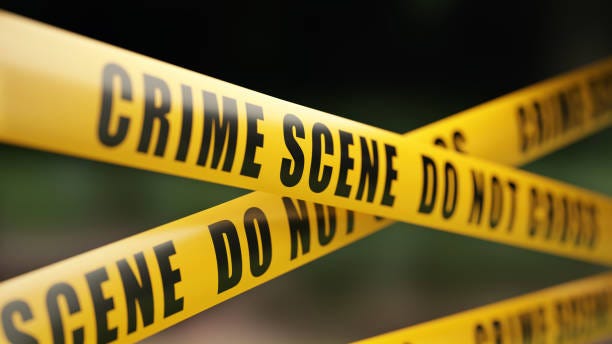 EDEN — Two Concho County sheriff's deputies were killed in a shootout in Eden on Monday night, January 10.
At approximately 8:40 p.m., the deputies were dispatched to the 100 block of Bryan Street to help city employees capture two dogs who had allegedly bitten someone earlier. Witnesses said that one dog had been captured, while the other one ran into the yard of Nicholas Jeffrey. According to the reports, Jeffrey didn't own either dog. One witness states that Jeffrey came outside and ordered the deputies out of his yard while telling the men "get off my property," and "I have my civil rights." It was shortly after that when Jeffrey opened fire on the deputies and city employee.
The Texas Rangers released a statement, "While making contact with an individual at the residence, an altercation occurred which quickly escalated to gunfire. As a result, the two deputies were fatally wounded and the city employee was critically wounded," according to Sergeant Justin Baker with the Texas Highway Patrol.
The fallen officers have been identified as deputy Samuel Leonard and deputy Steven Jones. Deputy Leonard had recently joined the Concho County Sheriff's Office 3 weeks ago. Prior to that Leonard had served with the Dawson County Sheriff's Office.
The City of Eden employee has been identified by the city as Ronnie Winans. According to the reports, Winans was there to assist the deputies with a dog complaint. Winans was shot in the stomach through a car door when he took cover. 
The suspect has been identified as Jeffrey Nicholas, 28, who was booked in Tom Green County Jail for capital murder of a police officer. His bond has been set at $4 million.
Eden mayor Pete Torres, who lives near the suspect's home, helped convince Jeffrey to surrender after a standoff that lasted about 30 minutes, according to KTXS-TV in Abilene.
The officers' deaths occurred during National Police Week, which serves as a way to remember those lost or injured in the line of duty and to recognize the sacrifices made by those who choose law enforcement as an occupation.
Bill Hancock covers news, sports and special events for the Runnels County Register and other newspapers in the USA Today network. Have an event or story? Email Bill at: BHancock@Gannett.com